RAGNAROK ONLINE ASCENDANCE: CSR MILESTONES SG MY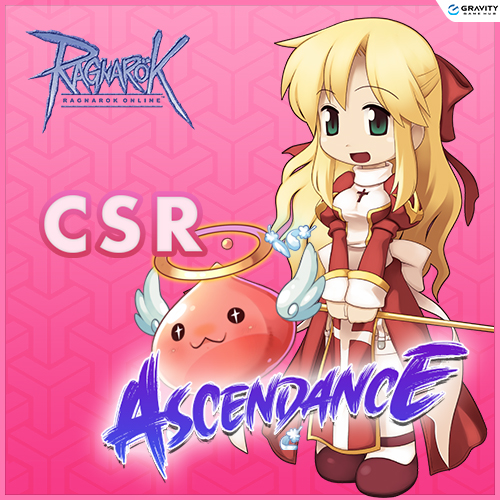 CSR MILESTONES
In Gravity Game Hub we are committed to creating memorable gaming experiences for all and making an impact in the world. The pandemic has had a devastating impact on many, and we believe in the importance of giving back to society. We are thrilled to be able to help support the communities by donating to Singapore and Malaysia charity organizations. For every milestone met, we will be donating USD$500, up to a maximum of USD$10,000. Let's play a part together by reaching the Pre-Registration target! You can do your part by Pre-Registering today!
More details on Gravity Game Hub's CSR plans will be released on the Official Facebook Page.
For more information on the event, visit our Official Facebook Page!
Follow us on our Social Media Channels to receive the latest news and updates:
ROGGH Website: https://ro.gnjoy.asia/
ROGGH Community: https://www.facebook.com/groups/ragnarokonlineggh
YouTube: https://bit.ly/GravityGameHub
Discord: https://discord.io/ragnarokggh