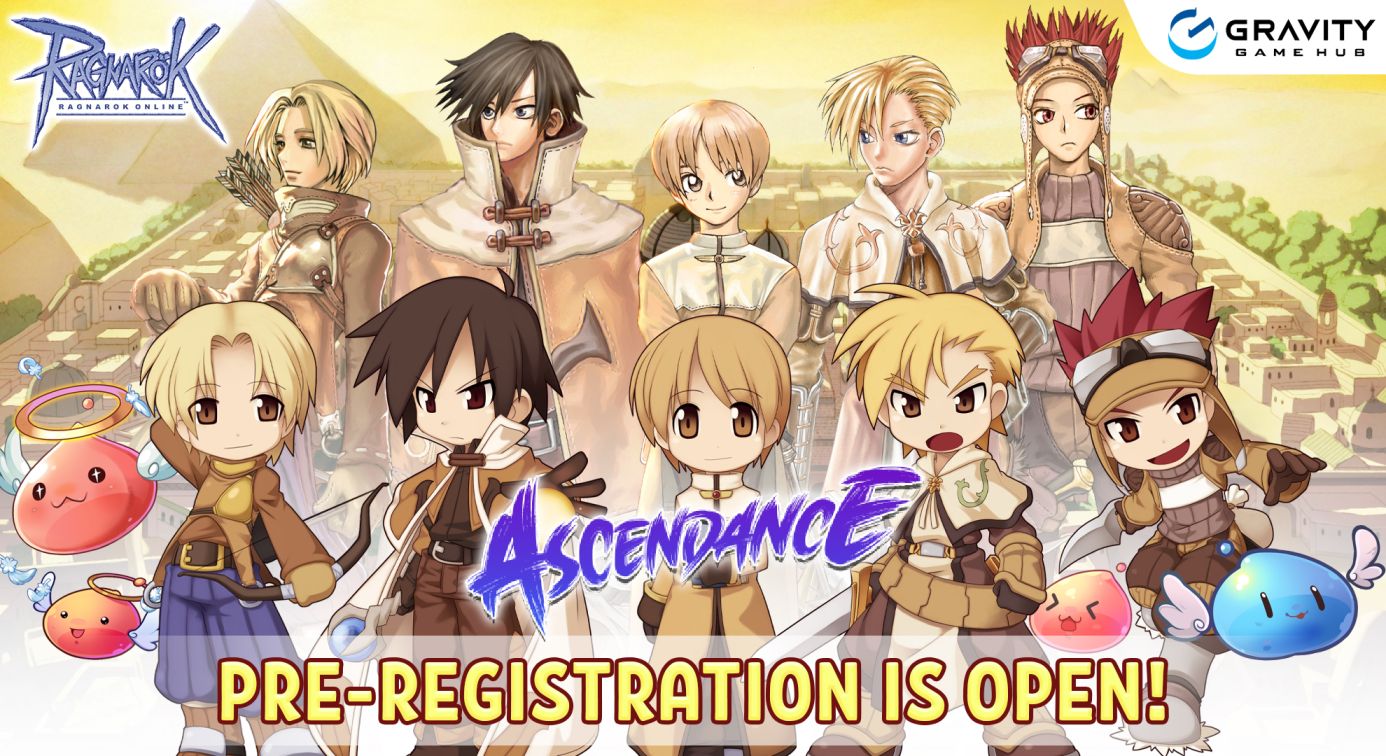 PRE-REGISTRATION STARTS NOW!
Ragnarok Online Ascendance's Pre-Registration is now officially open for Singapore, Malaysia, and the Philippines. Ragnarok Online Ascendance is getting a fresh launch with its improved community and intense competitive features that veteran players and new players of this generation can enjoy.
PRE-REGISTER NOW: https://ro.gnjoy.asia/preregister/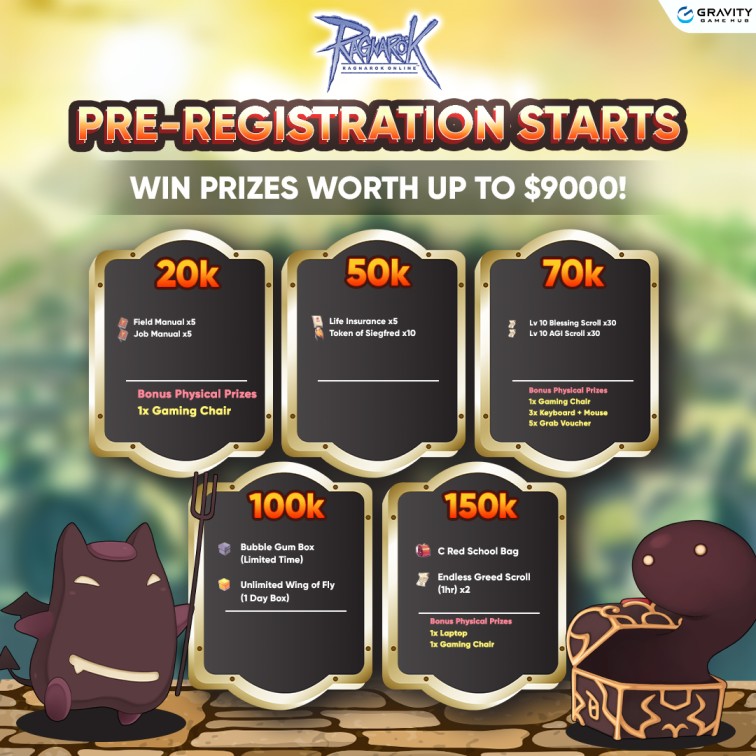 To celebrate the launch of Ragnarok Online Ascendance Pre-Registration, with each milestone met, players, can receive a bundle of in-game rewards and stand a chance to win amazing rewards worth over USD$9000! The rewards will increase with each milestone met, so gather your friends and spread the word! We have prepared exclusive rewards and prizes for all of you! Stay tuned!
#ROGGH brought to you by Gravity and you definitely don't want to miss out on this launch! Gather all your friends and spread this amazing news with them!
Follow us on our Social Media Channels to receive the latest news and updates:
ROGGH Website: https://ro.gnjoy.asia/
ROGGH Community: https://www.facebook.com/groups/ragnarokonlineggh
YouTube: https://bit.ly/GravityGameHub
Discord: https://discord.io/ragnarokggh