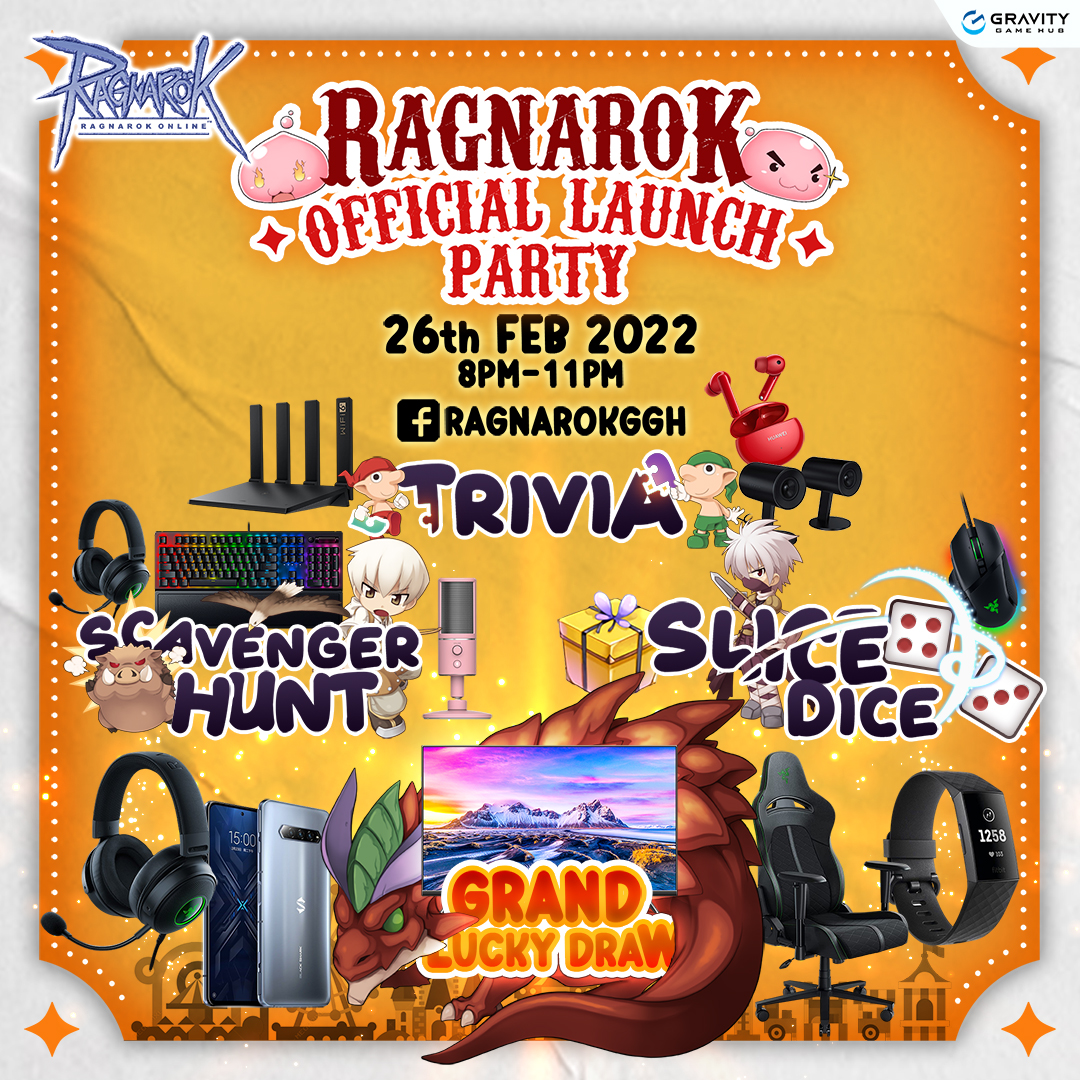 RAGNAROK ONLINE LAUNCH PARTY
Celebrate the Official Launch of Ragnarok Online Ascendance with the upcoming online Facebook event "Ragnarok Official Launch Party" on February 26, 2022, 8:00pm (GMT+8)! Join game streamer hosts ChiigamingX, RainingCherry_ , ArrgghJ along with CM Somi in an online epic community gathering filled with fun and games. Event activities include Ragnarok Online related trivia, picture games, in-game scavenger hunts, and more where participants can win over USD$3000 in pool prizes. The whole gaming community is invited for a night of exciting raffles and giveaways! See you there!
For more information on the event, visit our Official Facebook Page!
Follow us on our Social Media Channels to receive the latest news and updates:
ROGGH Website: https://ro.gnjoy.asia/
ROGGH Community: https://www.facebook.com/groups/ragnarokonlineggh
YouTube: https://bit.ly/GravityGameHub
Discord: https://discord.io/ragnarokggh