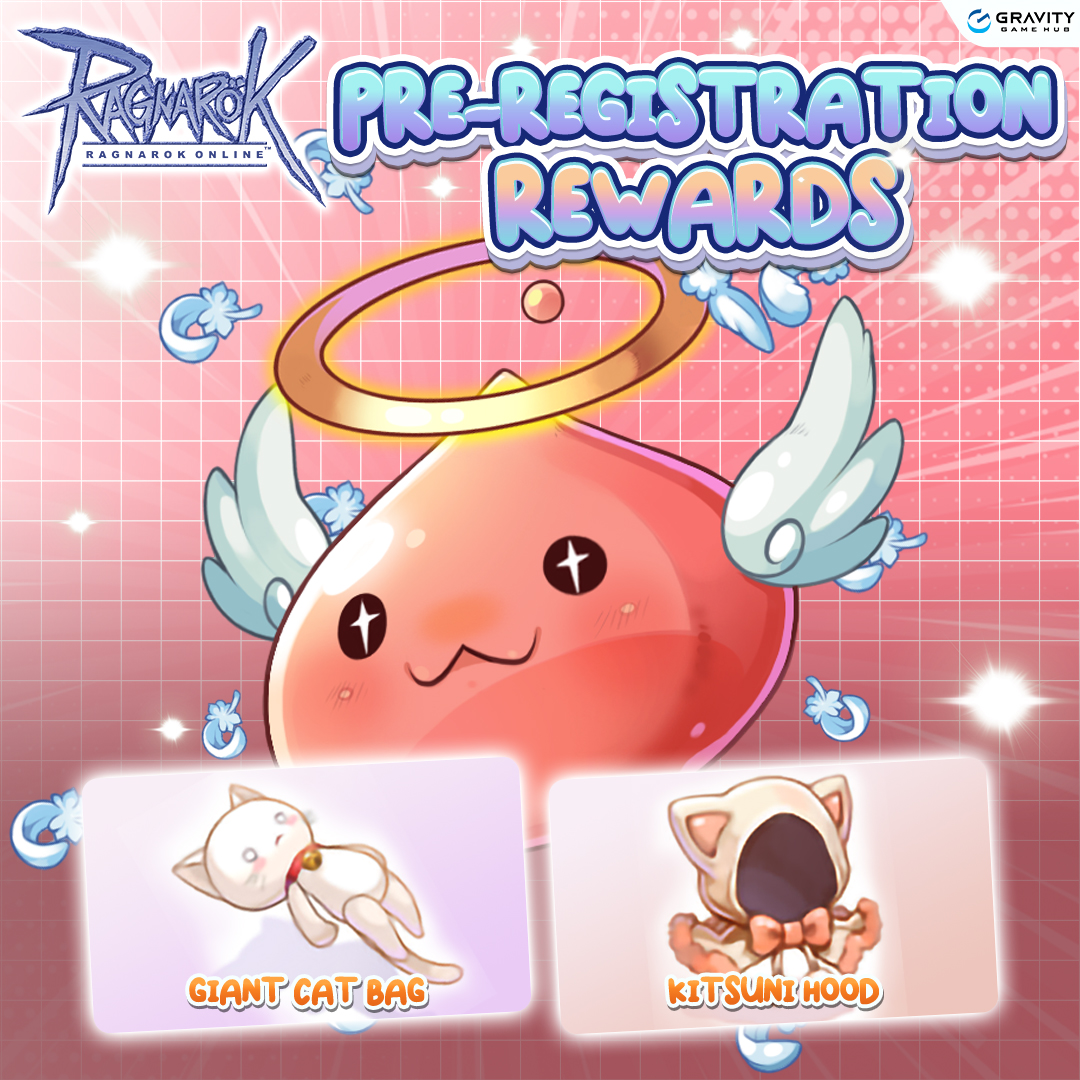 RAGNAROK ONLINE ASCENDANCE PRE-REGISTRATION REWARDS
Thank you all for pre-registering for Ragnarok Online Ascendance! We have prepared these items for you and we hope that you will like them! All pre-registered players will receive a CBT Welcome Box via RODEX!
There will be two costumes, Costume Giant Maneki Doll & Costume Kitsune Doll!
Go to your Rodex and claim it now!
PLAY NOW: https://ro.gnjoy.asia/download/
Follow us on our Social Media Channels to receive the latest news and updates:
ROGGH Website: https://ro.gnjoy.asia/
ROGGH Community: https://www.facebook.com/groups/ragnarokonlineggh
YouTube: https://bit.ly/GravityGameHub
Discord: https://discord.io/ragnarokggh