Ragnarok: The Lost Memories New Patch Announcement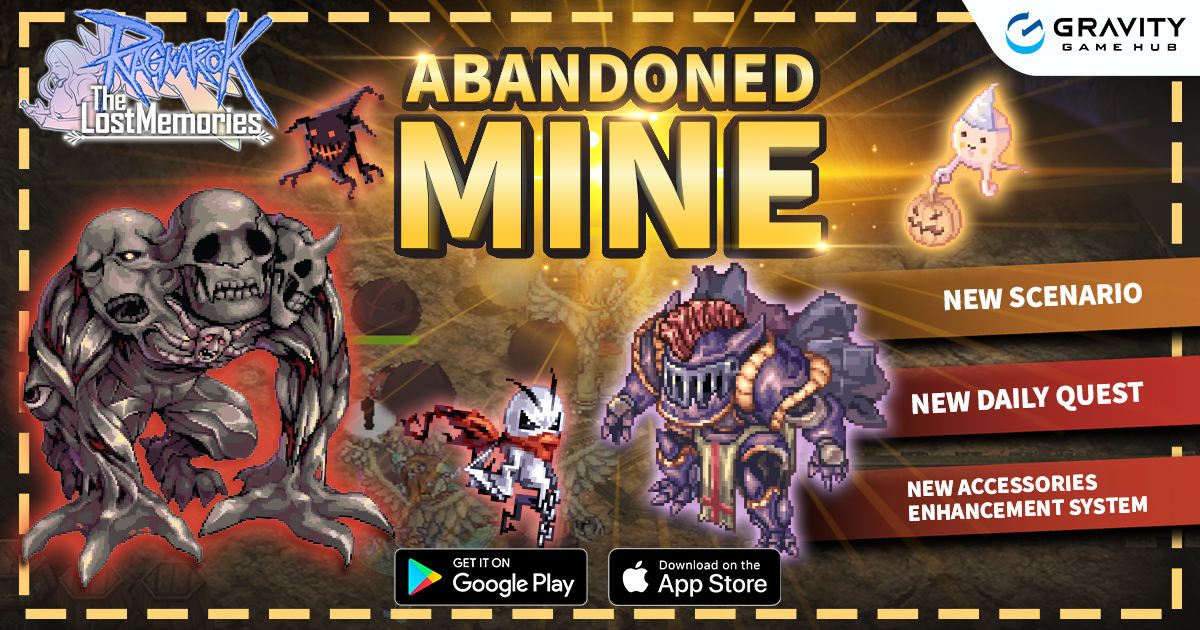 Ragnarok: The Lost Memories
Gravity is at it again, bringing the world of Rune Midgard to players at the palm of their hands! Ragnarok: The Lost Memories was launched in December 2021 and has since attracted many players from across the region, longing to relive the nostalgia and comfort of the classic Ragnarok Online Graphics but with a more relaxed gameplay. It is a JRPG Card Battle mobile game, with new content updated constantly.
Play as the main hero Perr in the game alongside Rina and expect to encounter fun and witty scenarios and storylines. Journey through Rune Midgard while meeting new characters, NPCs and Heroes that you are able to recruit into your party! You can also put your team to the test in the Halls of Valhalla, Mage Tower, Battle Arena and more. Aside from that, you are also able to join a guild with other players! There is never a dull moment in Ragnarok: The Lost Memories!
Abandoned Mine Patch (8th Feb 2022)
The new patch will see a release of new scenarios and quests as well as a unlock the Abandoned Mine Dungeon. There will be new monsters in this 3-floored dungeon including Dullahan, Disguise, Gibbet, Cube and Lude, to name a few. There is also a New Boss – Screaming Soul. Completing the scenario and subsequently daily quests gives players the Netherworld's Gem and Pure Crystal which can be used to enhance the following accessories: Scaraba Purfume, Magic Tears and Octopus Skewer. Aside from the quests, players are able to farm for the Netherworld's Gem and Pure Crystal by eliminating the new monsters.
Call to Hero package (8th Feb 2022 – 22 Feb 2022)
This season's Hero's Calling features the new Hero Charvel! Complete a set of missions to get Charvel's Exclusive Contract for free. Players can also purchase Charvel's Exclusive Contract Package which will include Charvel's Soul Weapon after completing the Hero's Calling event missions. Charvel will be available for recruitment from 8 Feb 2022 to 22 Feb 2022, 0700hrs (+8 GMT)
Adventurer costume package (1st Feb 2022 – 15th Feb 2022)
A new Adventurer's costume package is also available. The following Costume Packages will be available in the store for a limited period of time. Little Angel Doll Package, Blessing of Angels Package and Large Ribbon Muffler Package. The packages each provide different stats to help you in your battles so don't forget to check them out. They will be available in store from 1 Feb 2022 to 15 Feb 2022, 0700hrs (+8 GMT)
Exclusive Code:
Here's a code exclusively for you!
JWFB-2LUQ-SM40
Redeem from 8 Feb 2022 – 22 Feb 2022 2359hrs