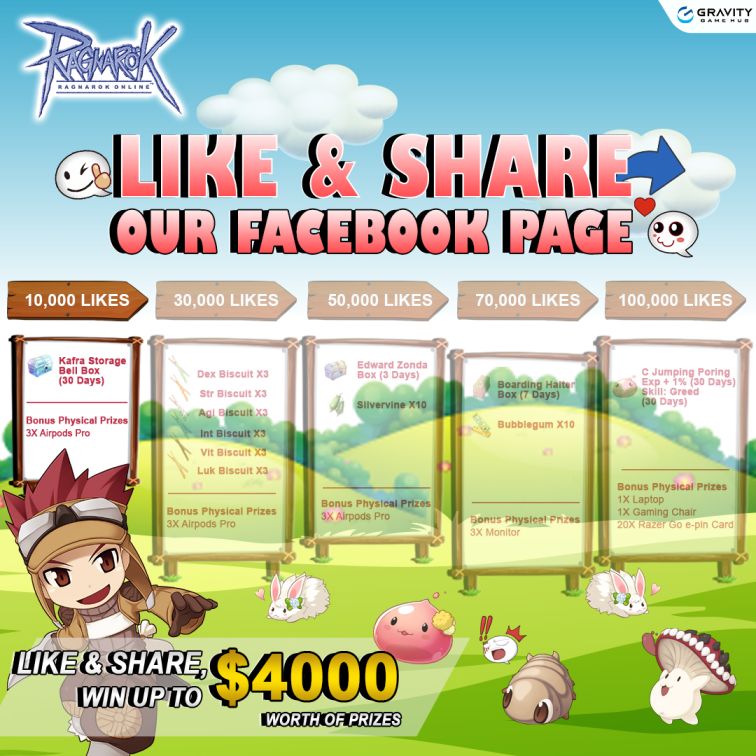 FACEBOOK LIKE AND SHARE MILESTONES
To welcome all, we have prepared a special giveaway for everyone!
All you need to do is:
1. Like our Facebook page
2. Share the post with your friends
The more likes and shares we'll receive, the more rewards will be given to all!
For more information on the event, visit our Official Facebook Page!
Follow us on our Social Media Channels to receive the latest news and updates:
ROGGH Website: https://ro.gnjoy.asia/
ROGGH Community: https://www.facebook.com/groups/ragnarokonlineggh
YouTube: https://bit.ly/GravityGameHub
Discord: https://discord.io/ragnarokggh