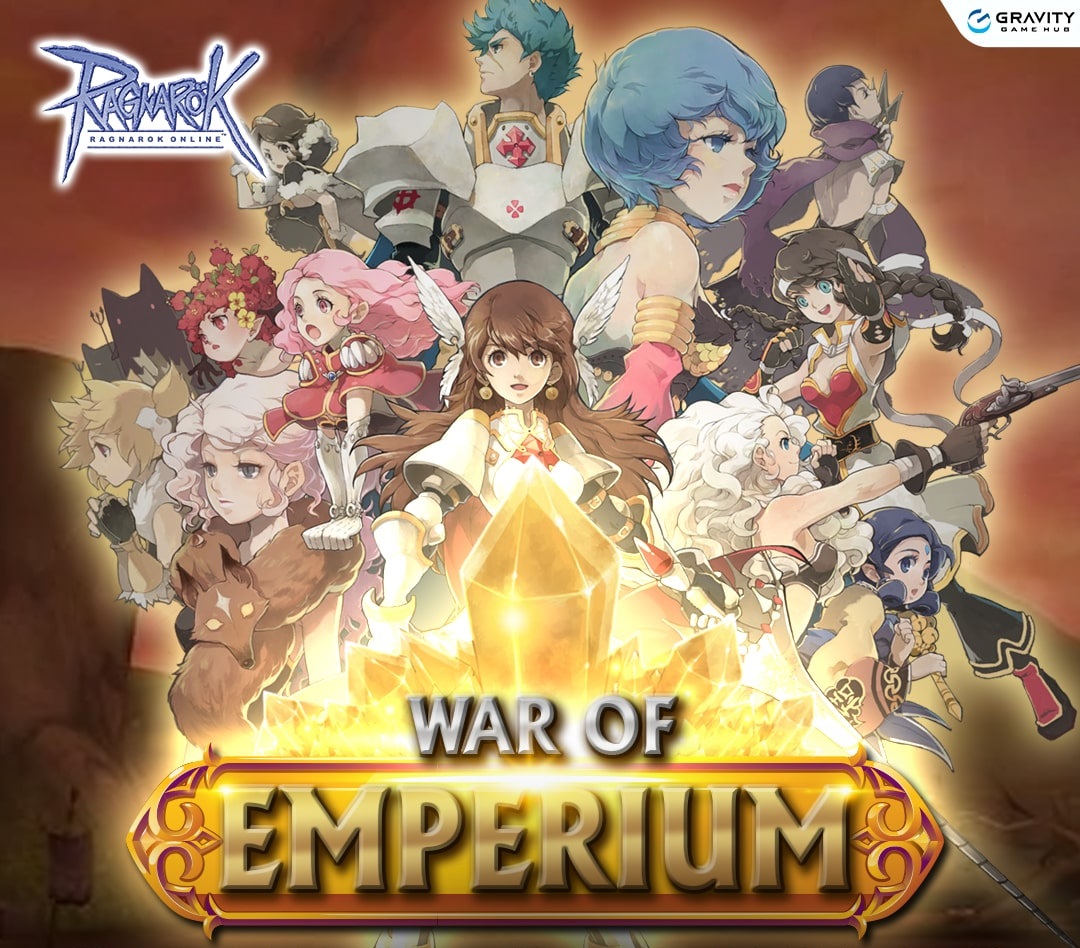 War of Emperium
Gravity Game Hub is pleased to announce the start of War of Emperium!
Along with this major update comes:
War of Emperium Grand Opening Event
Take up your arms and fight for honour! Participate, conquer and secure castles and win various rewards.
Not only are the guild dungeons accessible for castle-owning guilds, every adventurer can now enter the guild dungeons to be able to farm other items.
For more information about War of Emperium, head on to our microsite here: https://ro.gnjoy.asia/woe/
Other Currently Ongoing Events
There will be a 100% EXP bonus from 21st June to 28th June!
A permanent feature for all newly created characters. This box will aid every new adventurer in their Ragnarok journey.
Everybody will be able to get unlimited stat and skill reset from 23rd June to 6th July.