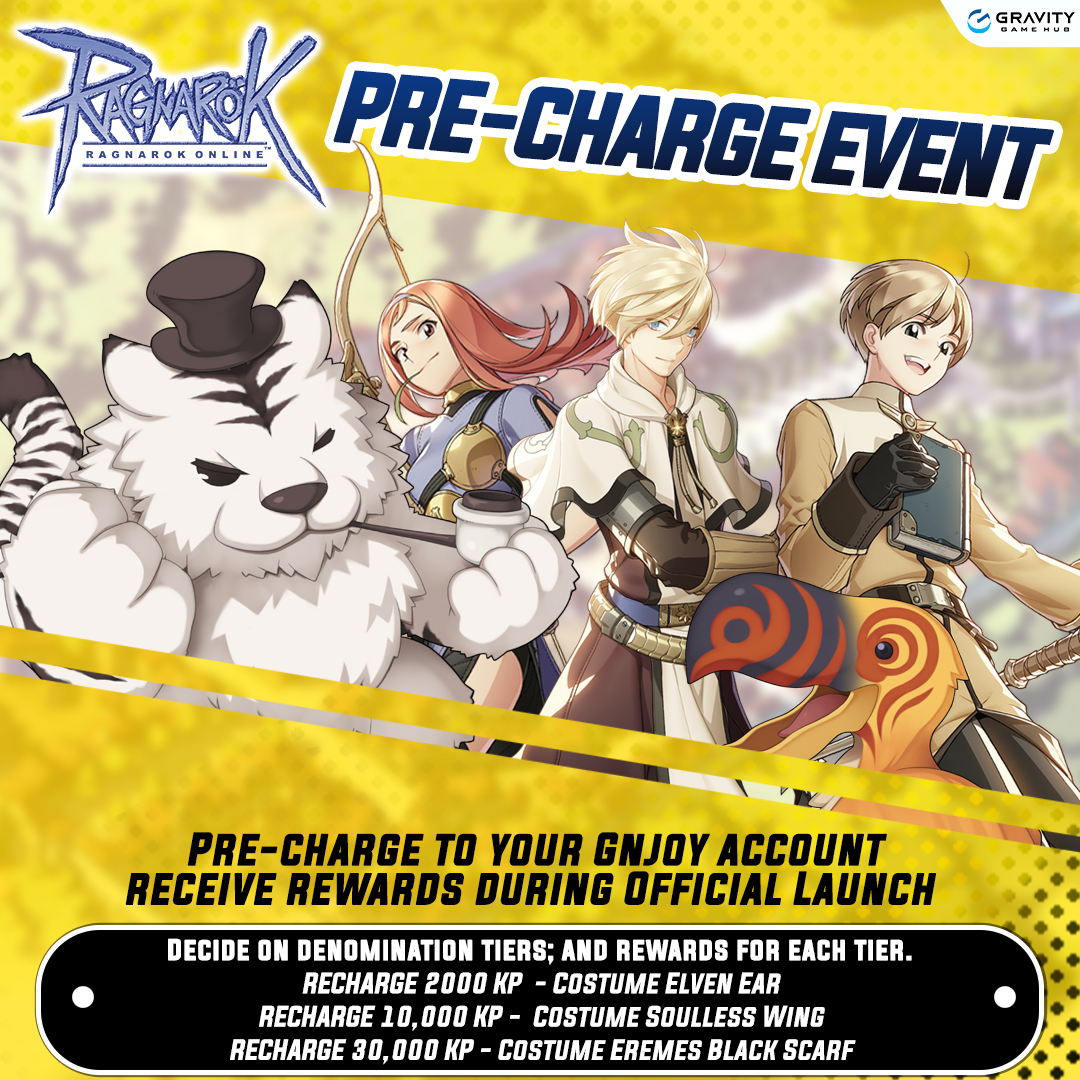 Pre-charge Event
Pre-charge to your Gnjoy account now and receive rewards during the Official Launch!
Decide on denomination tiers and rewards for each tier:
Recharge 2000 KP - Costume Elven Ear
Recharge 10,000 KP - Costume Soulless Wing
Recharge 30,000 KP - Costume Eremes Black Scarf
Event Duration: 16 Feb - 22 Feb 2022 (GMT+8)
(All items are permanent and tradable)

Rewards Preview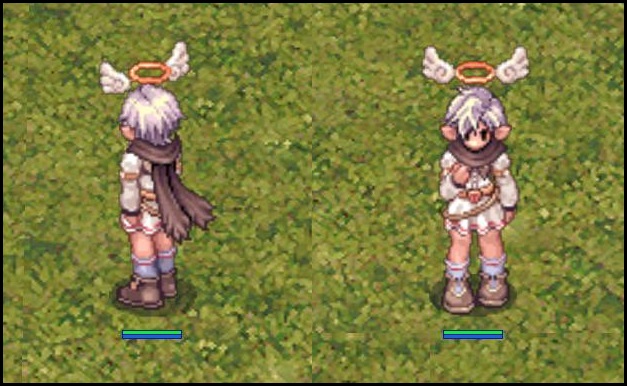 Stay tuned to the Official Launch of #ROGGH coming to you soon!
For more information on the event, visit our Official Facebook Page!
Follow us on our Social Media Channels to receive the latest news and updates:
ROGGH Website: https://ro.gnjoy.asia/
ROGGH Community: https://www.facebook.com/groups/ragnarokonlineggh
YouTube: https://bit.ly/GravityGameHub
Discord: https://discord.io/ragnarokggh