3rd Class Update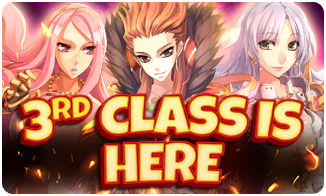 3rd Class Update
Gravity Game Hub is pleased to announce that as promised, as part of the renewal mechanics, we have now released the 3rd Job Classes (3-1 & 3-2 Classes). 13 new job classes will now be available on the Baphomet Server!
These highly anticipated classes are a progression from the regular second classes or transcendent second classes.
The 3rd Job Classes offer a broad spectrum of additional spells & abilities. The level Cap of the players after progressing into third job class will be Base level 150 and Job level 50.
With this new update, players will be able to experience new gameplay styles and enjoy better accessibility to higher level monsters and locations.
Choose to play from a progression below: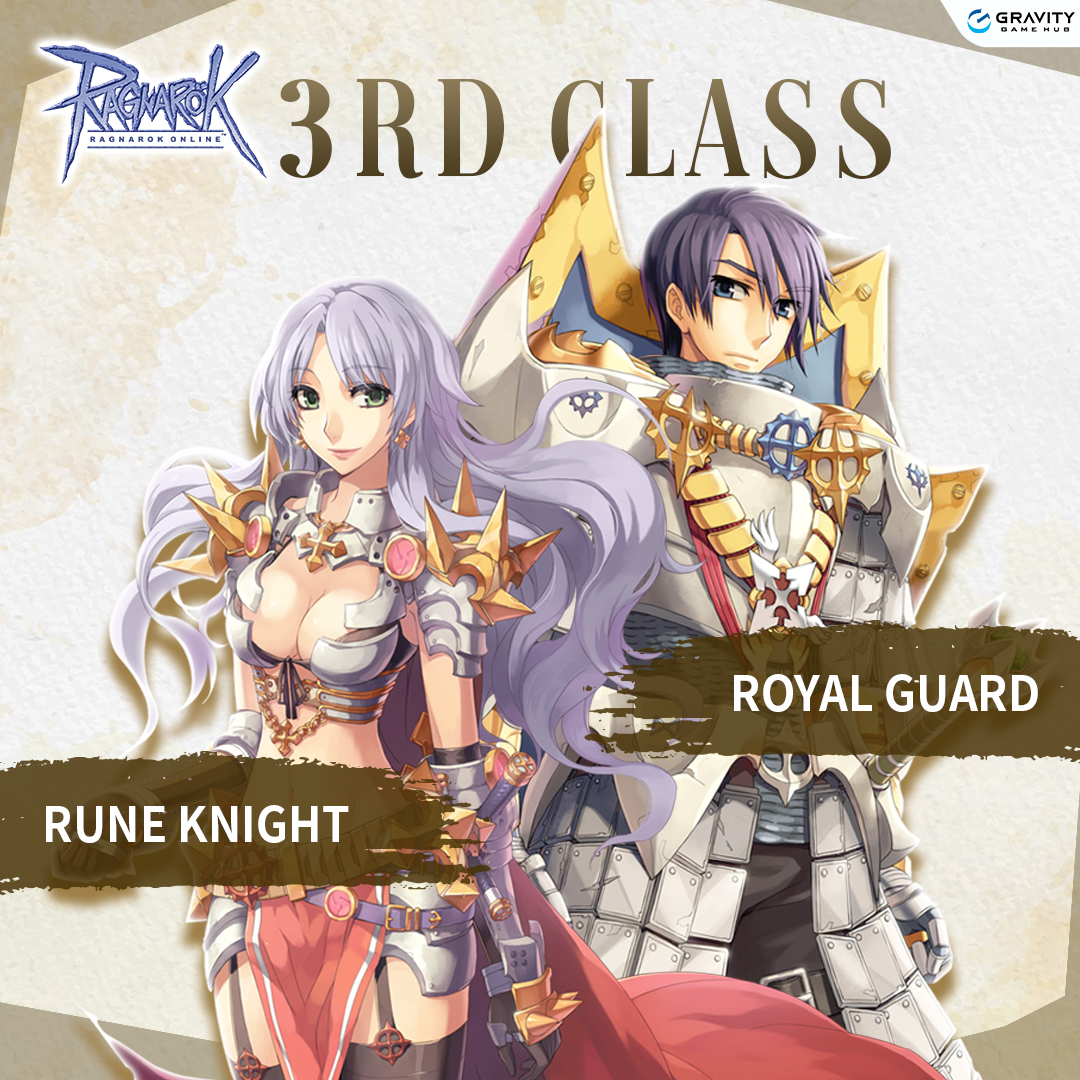 Knight / Lord Knight to Rune Knight
Crusader / Paladin to Royal Guard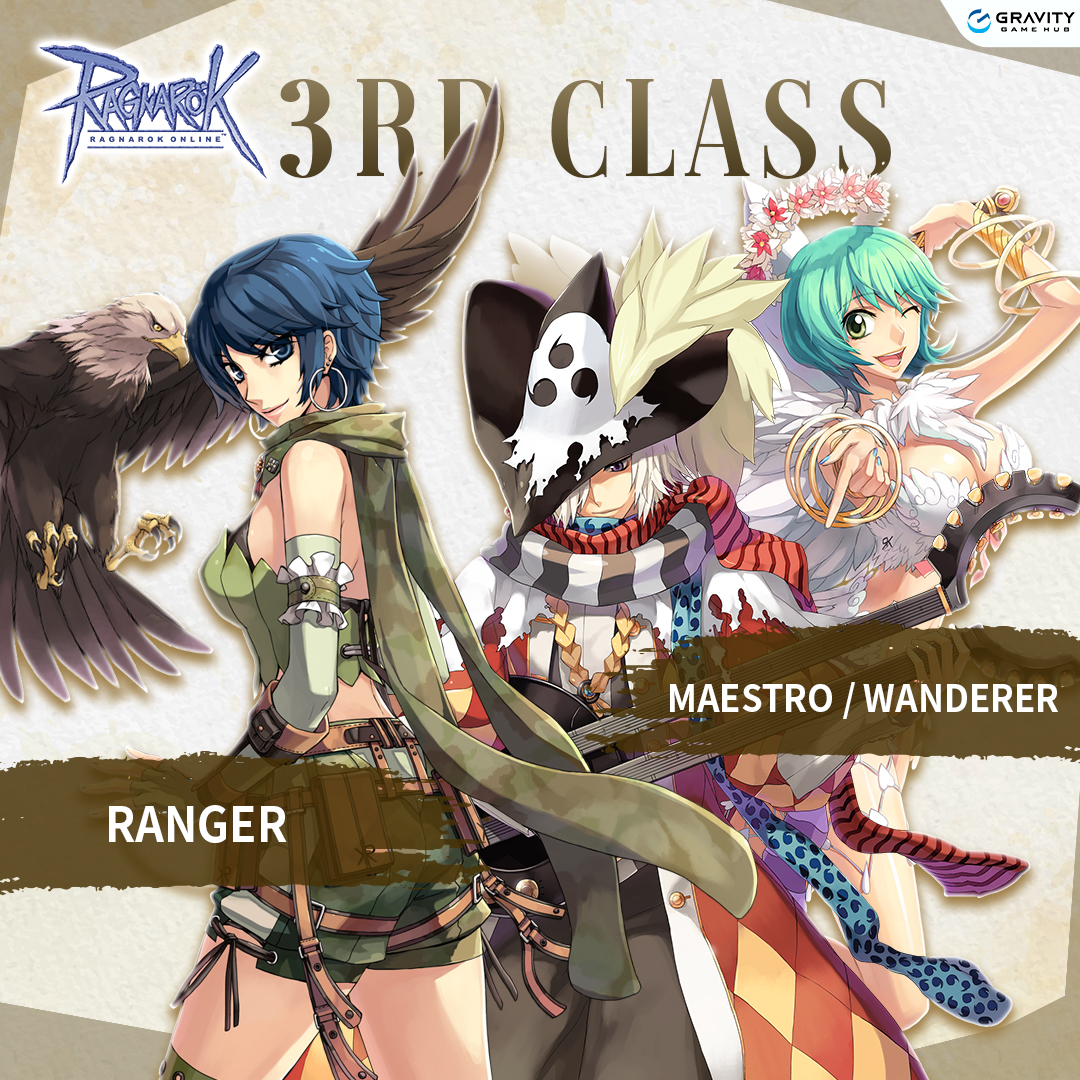 Hunter / Sniper to Ranger
Bard / Minstrel to Maestro
Dancer / Gypsy to Wanderer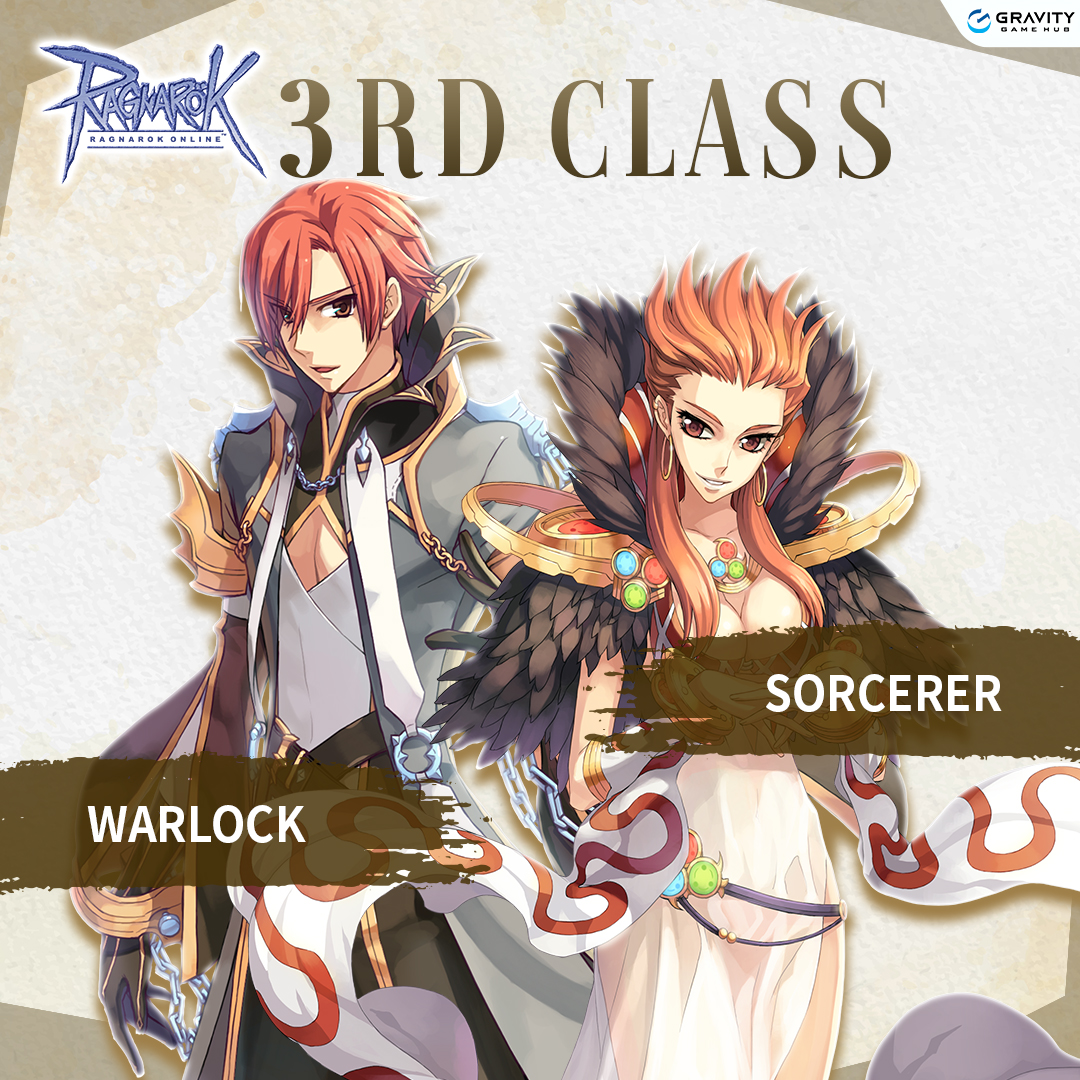 Wizard / High Wizard to Warlock
Sage / Professor to Sorcerer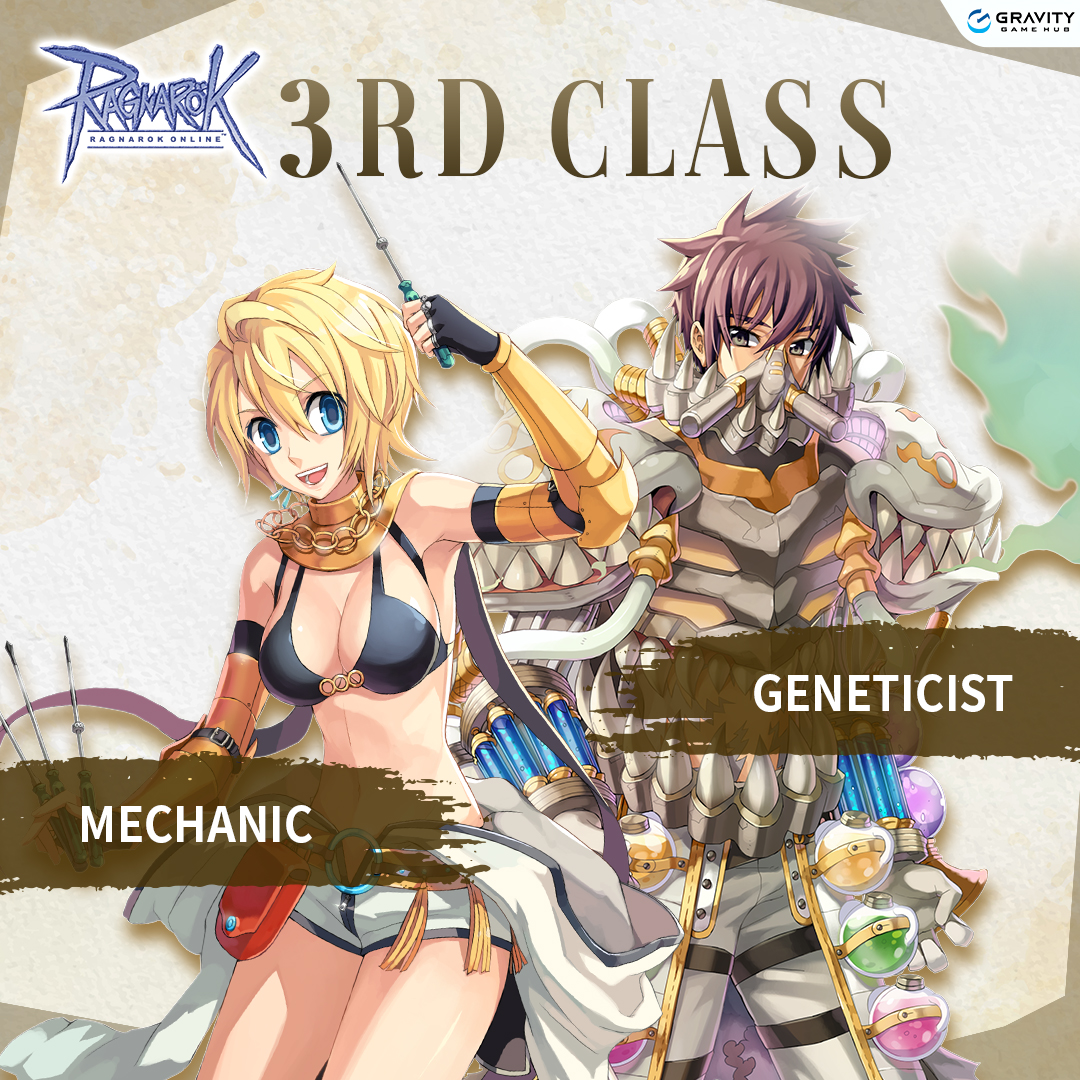 Blacksmith / Mastersmith to Mechanic
Alchemist / Creator to Geneticist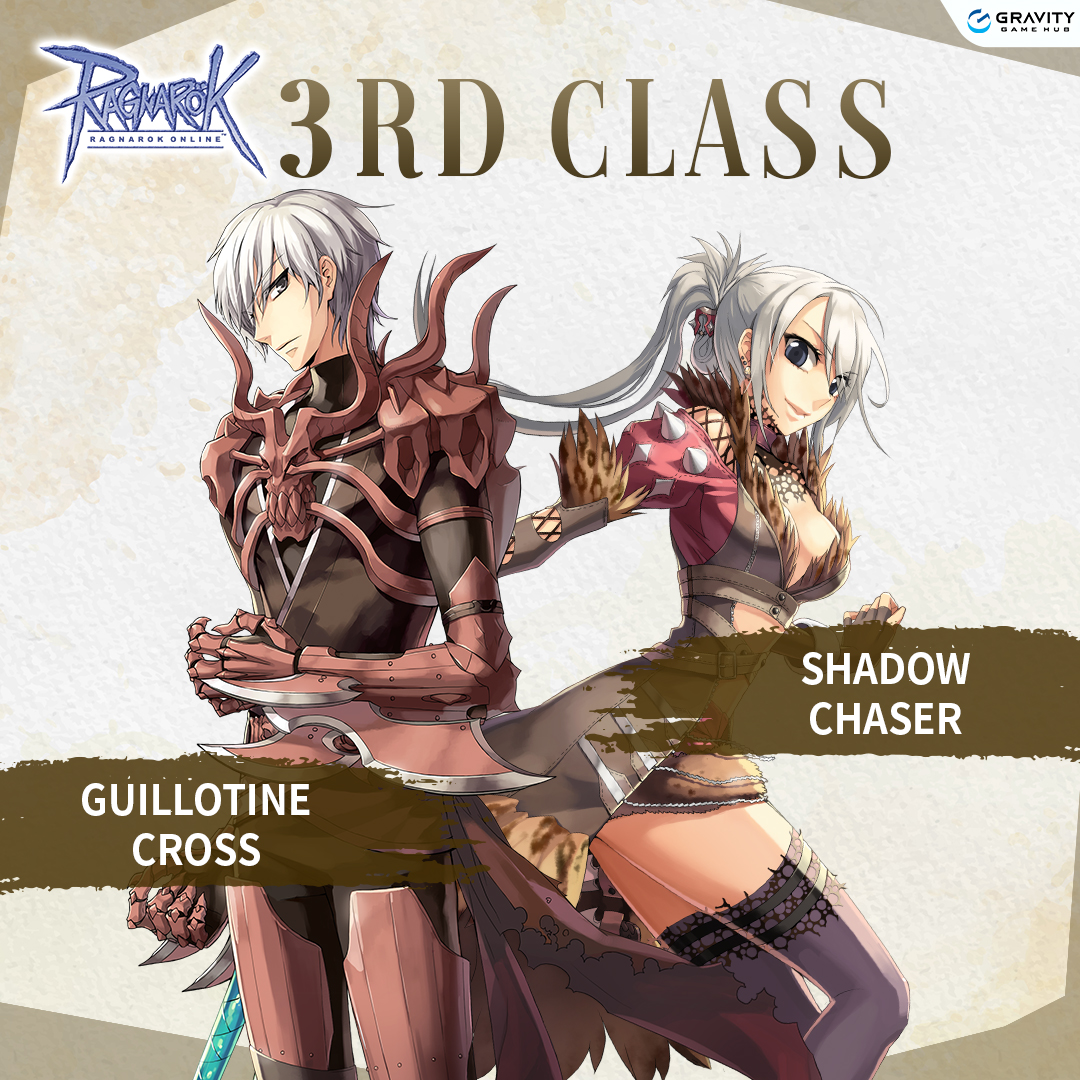 Assassin / Assassin Cross to Guillotine Cross
Rogue / Stalker to Shadow Chaser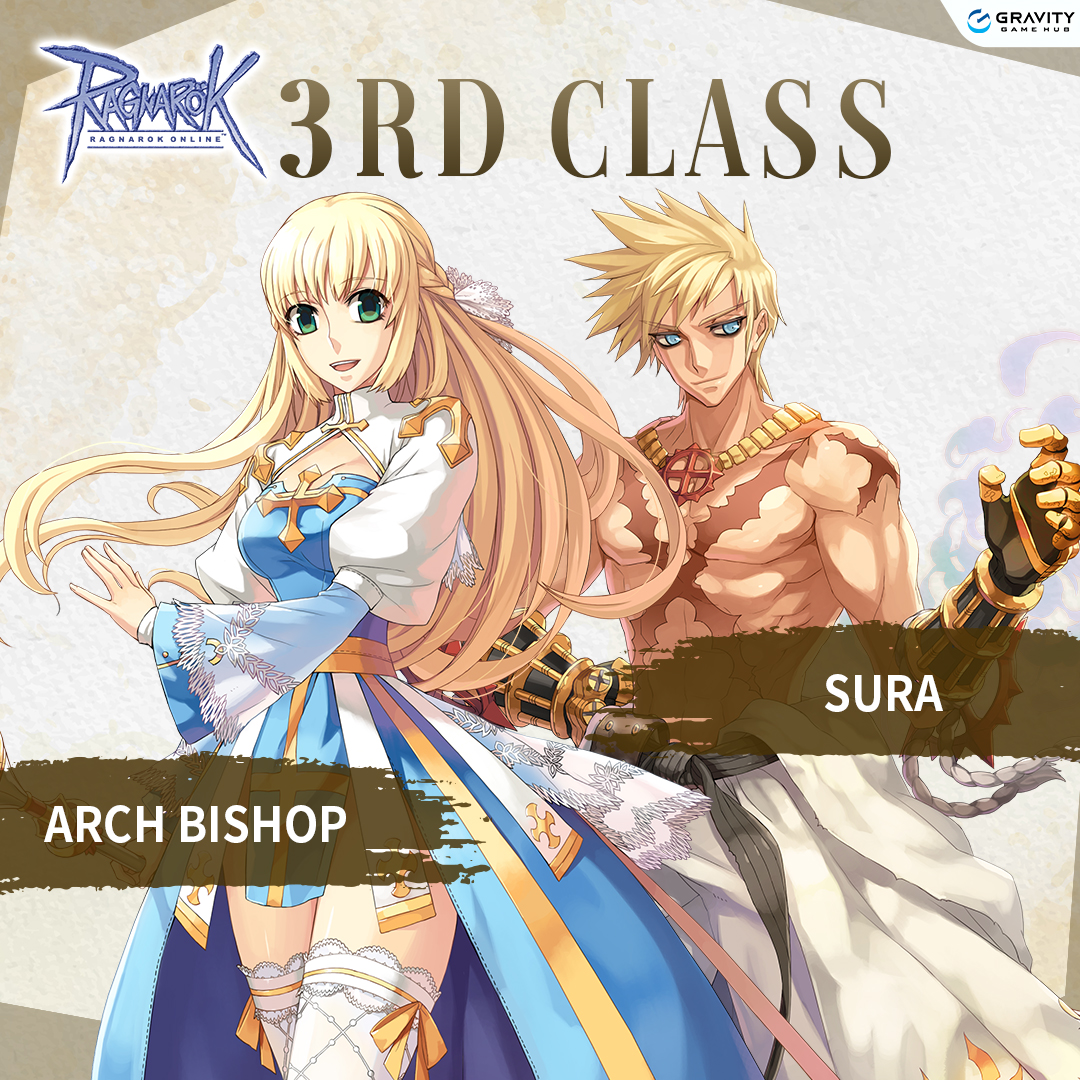 Priest / High Priest to Arch Bishop
Monk / Champion to Sura
Find out more about the third job classes on our microsite here: https://ro.gnjoy.asia/thirdclass
3rd Class Celebration Events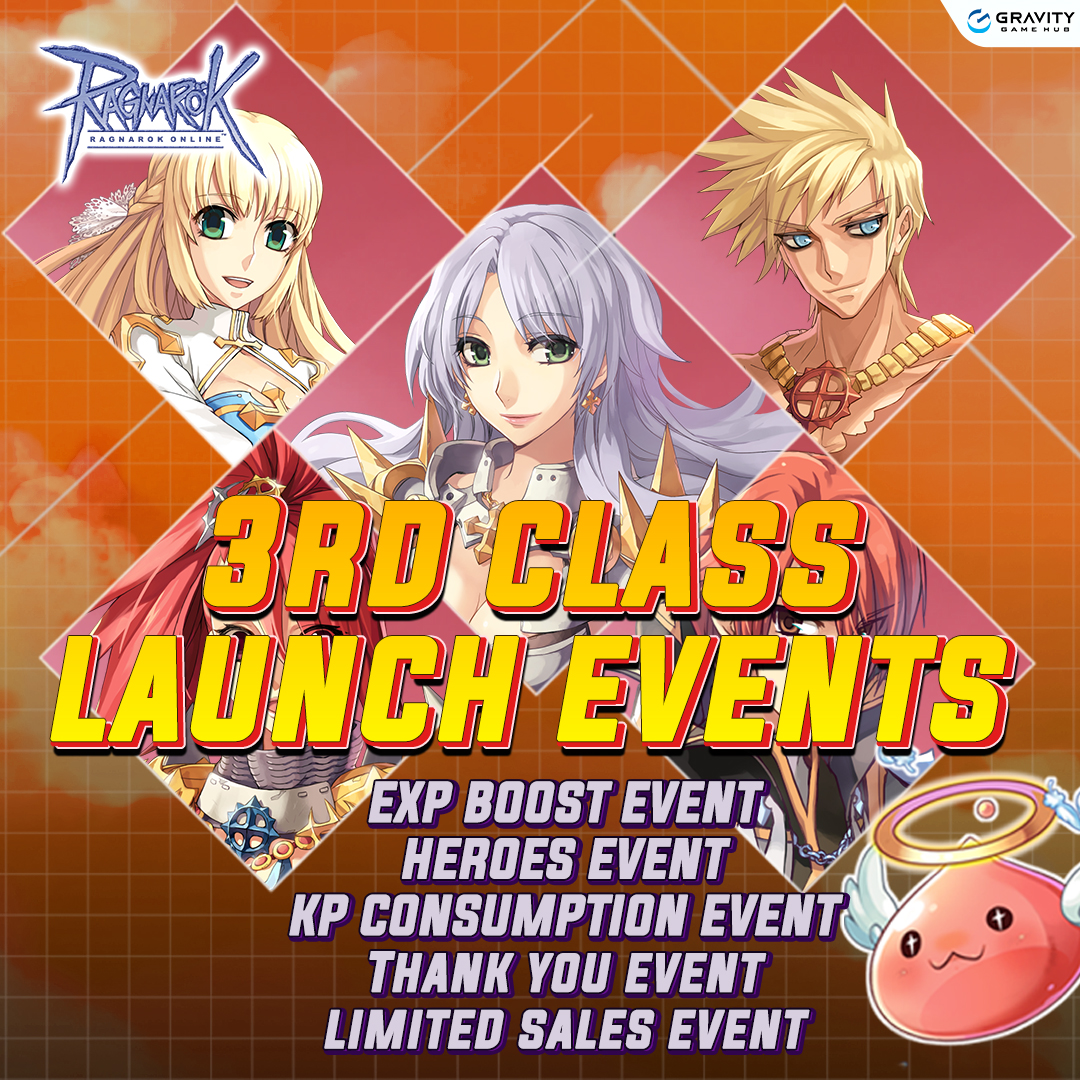 To celebrate this new update, the following events will take place in the coming month!
There will be a 50% EXP Bonus on selected periods throughout the event duration!
Event Duration: 14 April 2022 - 27 April 2022
Discover the "Heroes" among us! The first 20 players for each 3rd Job-Class to reach Level 150 will win exclusive costumes! These costumes are a one-off reward and will not make a come-back to the server!
Event Duration: 14 April 2022 - 12 May 2022
For this limited time period, players will earn rewards based on the amount of Kafra Points consumed!
Event Duration: 14 April 2022 – 20 April 2022
We have prepared a special treat to all players for supporting us!
During this event period, players who log into the game will receive the following rewards!
Event Duration: 14 April 2022 – 12 May 2022
There is are new packages available in the cash shop for a limited time only! Purchase them and refine with conficence!
Event Duration: 14 April 2022 – 28 April 2022
Launch of Discord Chit-Chat Sessions with the Community!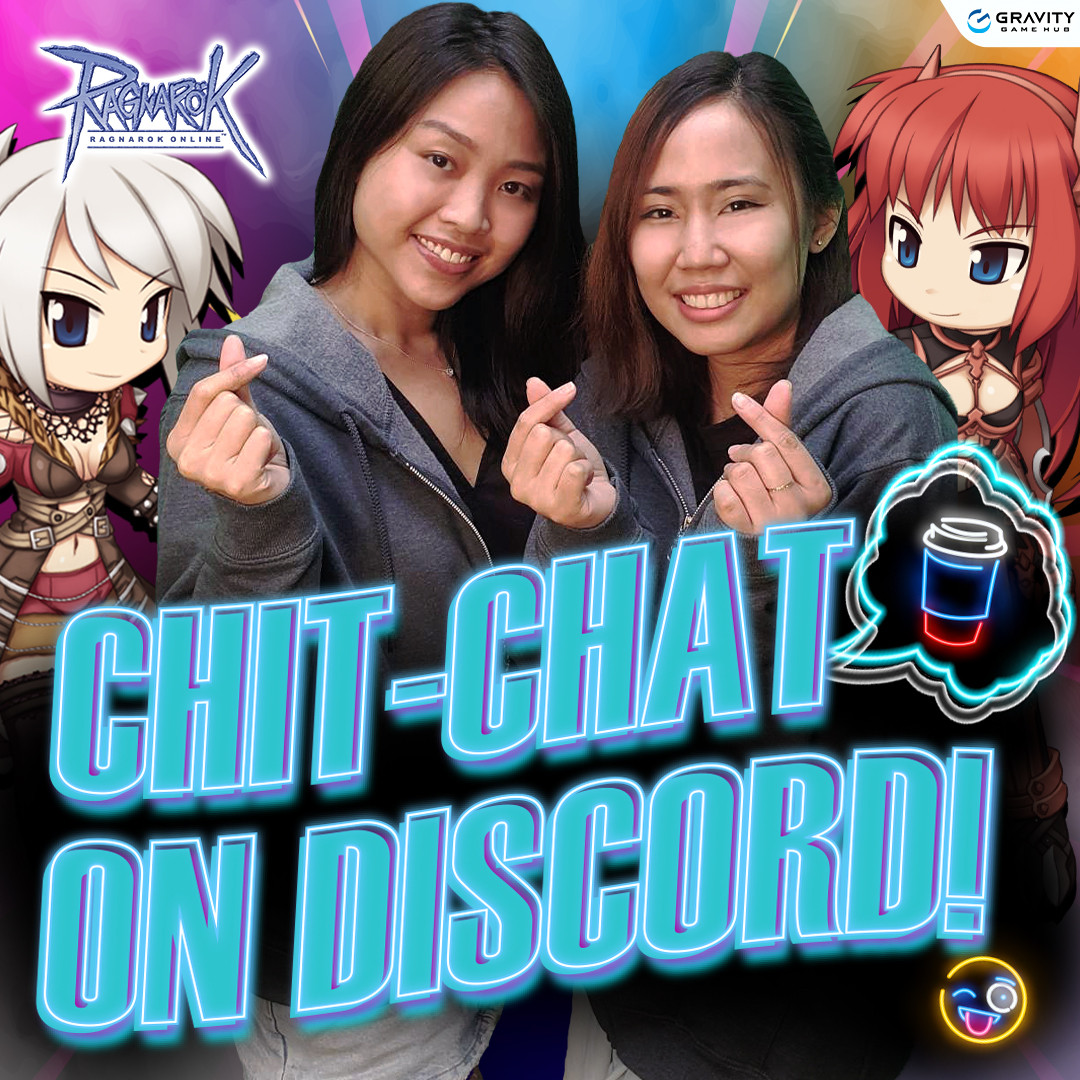 Thursday Pillow Talk & Sunday Afternoon Tea sessions will be hosted by our Community Managers on our Discord channel. These chit-chat sessions are relaxed dialogue sessions between our community managers, discord moderators, selected guests and the members of the community! Join them on their scheduled sessions on various topics regarding 3rd job-class within the first month of third job-class launch!
Stay tuned to our official website and social channels for the latest news and updates to the game!