Ragnarok Origin Global (ROO) is undergoing its first PvP match – Odin Cup that features a heart-pounding 150 vs 150 colossal battles!
The Intra-Server Matches and Cross-Server Matches have concluded, and the Top 32 Elimination will be starting in a few days' time on September 2nd, 2023, 1700hrs (GMT +8)! Players can catch the top 32 guilds battle it out for honor on livestreams on the Ragnarok Origin Global Youtube, Facebook and TikTok.
The top 32 guilds have been grouped randomly into 4 divisions where they will battle it out for the championship over a period of one month, from September 2nd, 2023, to September 24th, 2023. The top 1 guild from each division will proceed to the Grand Finals that will take place in Bangkok, Thailand this October 21st & 22nd!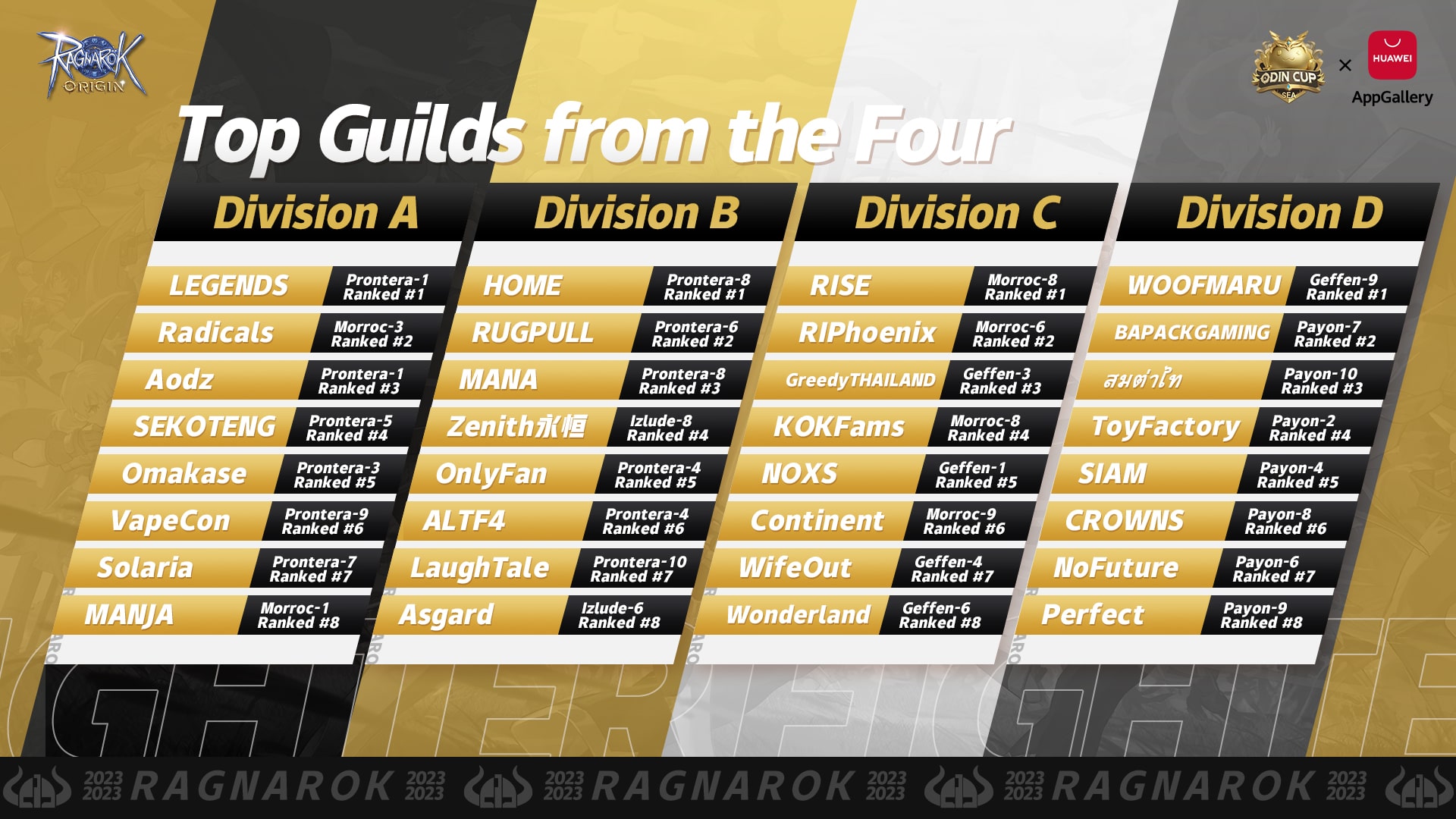 Top 32 guilds of Odin Cup in their own divisions
Read more on Odin Cup here, and get ready to witness enthralling and jaw-dropping plays that will hook your interest!
Who will emerge victorious from these divisions? Stay tuned!
For more information and updates on the latest events and news about Ragnarok Origin, please follow our official website, Discord, and Facebook page.