Ragnarok: The Lost Memories New Patch Announcement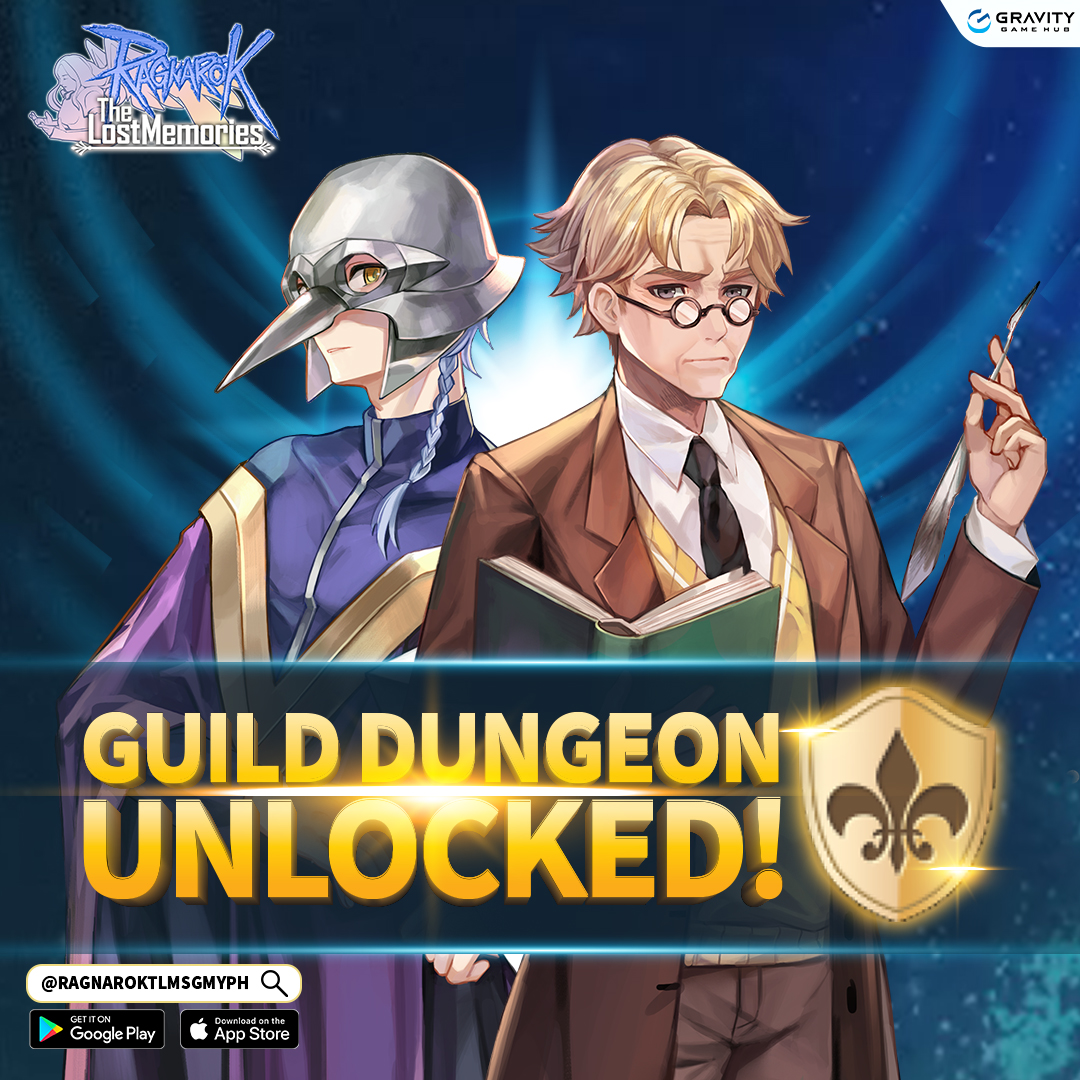 Guild Dungeon Unlocked!!
Guild Raid
Monsters in the Guild Dungeon are getting more violent and the Geffen Guard is requesting for help to stop them.
Earn Guild Coins which can be used to purchase guild attribute points via Guild Manager in Guild Hideout to strengthen your heroes.
How to Participate:
- Access the Guild Raid by talking to Geffen Guard in the Guild Hideout.
- Defeat monsters in 3 different zones each season.
- Each zone consists of 14 floors.
- There will be more towers as the floor gets higher.
- Non-Boss tower consists of 2 waves and has a 3 minutes time limit to clear.
- Guild can progress to the next floor when the floor Boss Monster is defeated.
- Find and defeat Boss Monster hiding in one of the towers on each floor.
- Each season lasts 3 weeks, and a different zone is accessible each week.
- Guild Raid score accumulates for the entire season and is reflected in the guild rank.
Rally your members and prepare for Season 1 of Guild Raid!!
Season 1 will start from 22 March 2022 until 12 April 2022 0700hrs (GMT +8)
The next season will begin right after a season ends.
Guild Attributes
Guild Attributes are now available from the Guild Manager Verton, who can be found in the guild Hideout.
Various types of Guild Attributes can be purchased and the stats will be attributed to your heroes final stats directly.
Skill Revamp
There has been adjustments made on a huge number of Heroe's Skills.
Affected Heroes: Rina, Perr, Ophelia, Cana, Cordelia, Naki, Eline, Modan, Erhorn, Surf, Victoria, Lucia, Bard, Switzer, Xiaolin, Cariot, Natalie, Neur, Pauve, Charvel, IO
Find the list of skill revamps here: https://bit.ly/ROTLMSkillRevamp01

Call to Hero package (29th March 2022 – 19th April 2022)
The upcoming season's Hero's Calling features the new Hero Seira! Complete a set of missions to get Seira's Exclusive Contract for free. Players can also purchase Seira's Exclusive Contract Package which will include Seira's Soul Weapon after completing the Hero's Calling event missions. Seira will be available for recruitment from 29th March 2022 to 19th April 2022, 0700hrs (GMT +8)