Gravity Game Hub's first P2E game is now available for pre-registration!
Pre-registration for Ragnarok Landverse, published by Gravity and Maxion, has officially begun! Players can pre-register for Ragnarok Landverse and be among the first to experience the highly anticipated game!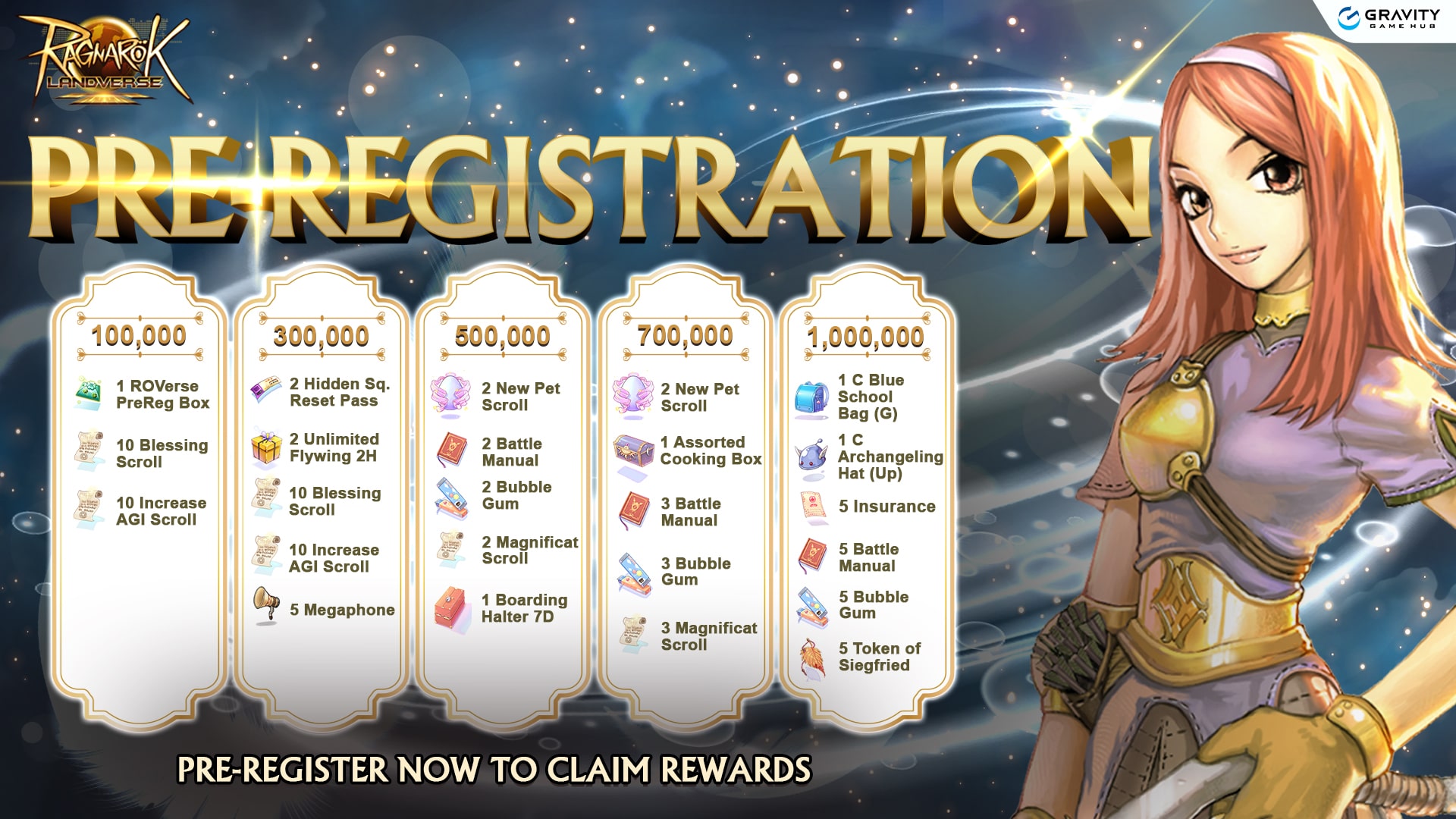 To celebrate the pre-registration of Ragnarok Landverse, bundles of exciting and awesome rewards will be distributed to all players upon achievement of certain milestones! Keep your eyes peeled on Landverse's New Pet Scroll and Costume Blue School Bag and Archangeling Hat!
Pre-register now to be the first to receive updates, exclusive in-game rewards, and more!
Pre-register Now: https://landverse.gnjoy.asia/preregistration/
Ragnarok Landverse Unveiled
Ragnarok Landverse is a twist to the classic Ragnarok Online (RO) with added improved elements that enhance the players' experience. Featuring unique monster loot system, hybrid PK system, mining features and many more, Ragnarok Landverse brings players a fresh experience while capturing the essence of nostalgia for many RO fans. Players can definitely look forward to a whole new, exciting experience with Ragnarok Landverse!
Looking forward to the game? Follow us for more updates!
Facebook: https://www.facebook.com/ROLandverseGGH
Discord: https://discord.io/RagnarokLandverse
Twitter: https://twitter.com/ROLandverse